2020 | 84 minutes
Giedrė Žickytė
Šis nepaprastas dokumentinis filmas apie Šaltąjį karą prasideda 1970 m. Padėkos dieną, Atlanto vandenyne. JAV patrulinis kateris susitinka su sovietų žvejybos laivu. Staiga ir netikėtai jūreivis iš sovietinės valties, lietuvis Simas Kudirka, per ledinį vandenį įšoka į amerikiečių valtį, pašėlusiai siekdamas laisvės. Jo siaubui ir pasaulio žiniasklaidos pasipiktinimui amerikiečiai grąžina jį sovietams, kurie greitai teisia jį dėl išdavystės. Šis incidentas sukelia daugybę protestų visoje JAV ir žymi ilgos politinės kovos, siekiant išgelbėti jį iš Sibiro darbo stovyklų, pradžią. Per retus archyvinius kadrus ir dramatišką būsimojo perbėgėlio, dabar 86-erių Kudirkos, atkūrimą pirmuoju asmeniu, iš naujo išgyvename nepaprastą akimirką keistoje, pavojingoje Šaltojo karo istorijoje.
Šis filmas yra daugkartinių apdovanojimų laureatas dokumentinių filmų festivaliuose visame pasaulyje.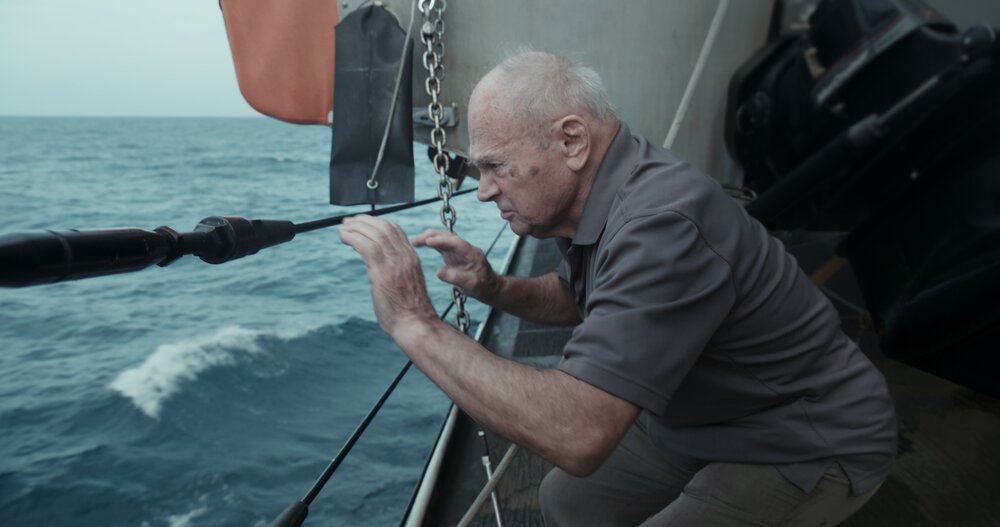 This extraordinary documentary about the Cold War begins on Thanksgiving Day, 1970, on the Atlantic Ocean. A US patrol boat meets a Soviet fishing vessel. Suddenly and unexpectedly, a sailor from the Soviet boat, a Lithuanian man named Simas Kudirka, jumps across the icy water onto the American boat in a frantic bid for freedom. To his horror, and to the outcry of the world media, the Americans return him to the Soviets, who swiftly try him for treason. This incident sets off a series of protests throughout the United States and marks the beginning of a long political battle to save him from Siberian labour camps. Through rare archival footage and a dramatic, first-person re-enactment by the would-be defector, the now 86-year-old Kudirka, we relive a remarkable moment in the curious, dangerous history of the Cold War. Winner of multiple awards at documentary film festivals around the world.