Sveiki Britų Kolumbijos lietuviai, bendruomenės nariai ir draugai. Džiaugiamės pasidalindami su Jumis informacija apie būsimus mūsų renginius.
Šiame numeryje rasite informaciją apie artėjančią bendruomenės Užgavėnių šventę, Britų Kolumbijos žygeivių žygį į Joffre ežero provincinį parką vasario 16-osios minėjimo proga, kvietimą dalyvauti Sietlo Amerikos lietuvių bendruomenės vasario 16-osios renginyje (vasario 11) ir daug kitos informacijos!
Dear community members and friends, we are pleased to share with you information about our upcoming events.
Included in this issue: information about our upcoming community Užgavėnės celebration, Vasario 16-osios commemorative hike with the Britų Kolumbijos Žygeiviai / British Columbia Explorers in Joffre Lakes Provincial Park, an invitation to join the Seattle Lithuanian American Community for their Vasario 16-osios commemorative event on February 11 and more!
Švenčiame Užgavėnės!
Britų Kolumbijos Lietuvių Bendruomenė ir Klubas "Sedula" kviečia visus susirinkti švęsti Užgavėnes – ragauti šventinų blynų ir susibėgus šokti, trypti ir žiemą išvaryti! Blynų gurmanams siūlome prisijungti ir kepti blynus kartu, maži ir dideli! Mėgsti valgyti blynus, bet nenorite jų kepti? Bus blynų daug ir juos reikės valgyti!
Kur: Estų bažnyčios salė, 6520 Oak Street, Vancouver.
Kada: vasario 19 diena.
Vaišės: kava, arbata ir blynai.
Šventės programa:
12:30. Renkasi svečiai.
13:00-15:00. Kepame, vaišinames blynais ir darome užgavėniu kaukes blynų ir kaukių dirbtuvėse! Norintiems dalyvauti blynų dirbtuvėje ir patiems išsikepti blynus, prašome nepamiršti atsinešti prijuostę. Taip pat turėsime jau iškeptų blynų ragauti su kava ar arbata.
15:00. Varome žiemą.
15:30. Atsisveikiname su žiema.
Kviečiame savanorius prisidėti prie organizavimo ir tvarkymo prieš ir po renginio. Prašome kreiptis į klubas.sedula@gmail.com jeigu galetumete prisidėti.
Let's celebrate Užgavėnės!
The Lithuanian Community of British Columbia and Klubas Sedula invite everyone to come celebrate Užgavėnės (Shrove Tuesday) – join us to make and savour pancakes and create colourful masks in the pancake and mask-making workshops! Then, together we will dance, stomp and drive away the winter! Whether you are 5 or 95, bring your apron and join in the fun and merriment!! If you prefer eating rather than making pancakes, there will be enough for tasting with tea and coffee for one and all!!
Where: Estonian Church Foundation Hall, 6520 Oak Street, Vancouver.
When: February 19 in the afternoon.
Coffee, tea, and pancakes will be served.
Program:
12:30. Doors open.
1:00-3:00. Pancake and mask-making workshops. Please bring an apron if you will be making pancakes in the kitchen.
3:00. Activities to drive away the winter!
3:30. Farewell to winter and closing of event.
We are seeking volunteers to join in the set-up and clean-up activities. Please email klubas.sedula@gmail.com if you are able to assist!

Žygiuoti į Joffre Lakes
Kviečiame prisijungti prie Britų Kolumbijos žygeivių rengiamo žygio į įspūdingą Joffre ežero provincinį parką ir paminėti vasario 16-ąją.
Data: 2023m. vasario 18d, šeštadienis.
Susitikimo laikas: 11 valanda.
Susitikimo vieta: Joffre ežero tako pradžia, Joffre ežero provincinis parkas.
Distancija: 11 km.
Aukštis/pakilimas: 500 m.
Žygio trukmė: 5 valandos.
Kelionė mašina iš Vankuverio užtruks 3 valandas į vieną pusę.
Šunims dalyvauti DRAUDŽIAMA
Parkavimas: galima nemokamai parkuoti automobilį stovėjimo aikštelėje netoli nuo tako pradžios.
SVARBI INFORMACIJA: šiame žygyje teks toli pavažiuoti ir įveikti didelį atstumą pėsčiomis. Tinkamai apsirenkite. Atsineškite pietus, užkandėlę ir termosą su karštu gėrimu. Atsineškite sniego batus ir spyglius apavui. Kelionė iš Vankuverio užima apie 3 valandas. Išvykite anksti; žygį pradėsime lygiai 11-ą ryto, kad spėtume sugrįžti prieš saulėlydį. Joffre ežero parke nėra mobiliojo ryšio signalo.
ŽYGIO ORGANIZAVIMAS PRIKLAUSO NUO ORO SĄLYGŲ. Į ŽYGĮ NEISIME, JEI LIS.
Jei norite dalyvauti, praneškite Linui Antanavičiui: 778-322-5100.
Joffre Lakes Hike
We invite you to join Britų Kolumbijos Žygeiviai / British Columbia Explorers for a hike to commemorate Vasario 16-ta in spectacular Joffre Lakes Provincial Park!
Date: Saturday, February 18, 2023
Meeting time: 11:00 a.m.
Meeting Location: Joffre Lakes trailhead, at Joffre Lakes Provincial Park.
Distance: 11K.
Elevation gain: 500m.
Time required to complete: 5 hours.
Driving time from Vancouver: 3 hours one way.
Dogs: NO DOGS ARE ALLOWED.
Parking: Free parking is available at the parking lot near the trailhead.
IMPORTANT: This is a long drive and a long hike. Dress in layers. Bring lunch, snacks and hot beverages in a thermos. Bring snowshoes and spikes. It takes about 3 hours to drive from Vancouver. Leave early enough to drive safe and be on time. We will be starting at 11 a.m. sharp to come back before the sunset. There is no cell phone reception at the Joffre Lakes trailhead.
THIS HIKE IS SUBJECT TO GOOD WEATHER. WE WILL NOT HIKE IF IT RAINS.
Please confirm with Linas Antanavičius if you plan to attend: 778-322-5100.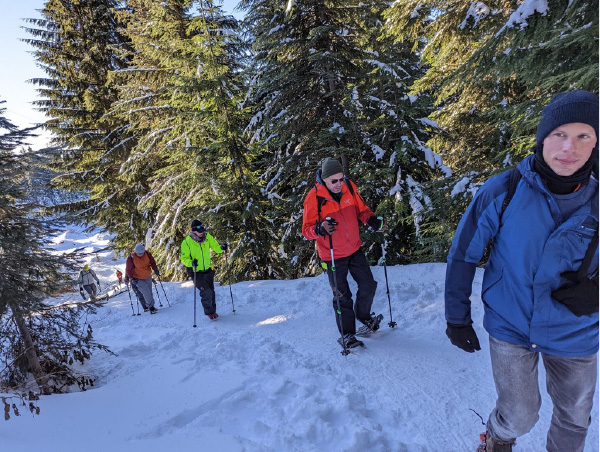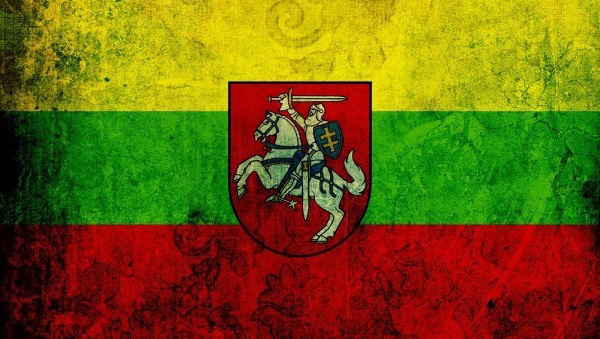 Vasario 16-osios šventė Seatle
Kviečiame dalyvauti Sietlo Amerikos lietuvių bendruomenės organizuojamame vasario 16-osios minėjime šeštadienį, vasario 11d.
Renginyje dalyvaus ir pagrindinė pranešėja p. Rima Žiuraitis, kuri praeitą lapkritį prisijungė prie Cepelinų baliaus Vankuveryje kaip ypatinga viešnia.
Programoje – dainos, šokiai, koncertas ir soti vakarienė! Tarp atlikėjų – šokių grupė Lietutis, choras Vakarai ir Lino mokyklos auklėtiniai.
Kada: vasario 11, 4:30 po pietų (16:30)
Kur: Sietlo Latvių centras, 11710 3rd Aveniu, NE, Sietlas, WA 98125
Ką atsinešti: prašom atsinešti patiekalą bendram stalui.
Bilieto kaina: $25 suaugusiam, vyresniems nei 18. Vaikams įėjimas nemokamas.
Daugiau informacijos apie pagrindinę pranešėją: gruodžio 29d. Vilniuje, Rimai įteiktas Globalios Lietuvos lyderių organizacijos Globalių lietuvių apdovanojimas. Globalios Lietuvos lyderiai – tai ne pelno, nevyriausybinė organizacija, skirta profesionaliai lietuvių diasporai. Šiuo metu Rima dirba organizacijos Friends of Blue Yellow for Ukraine USA Generaline direktore. Rima neseniai grįžo iš Ukrainos ir renginio metu pasidalins su mumis savo įspūdžiais. Ji taip pat buvusi Amerikos lietuvių jaunimo asociacijos prezidentė.
Celebration of Lithuanian State Restoration Day
You are warmly invited to join the Seattle Lithuanian community's Vasario 16-ta commemoration happening Saturday, February 11th.
This will be a special celebration featuring keynote speaker Mrs. Rima Žiuraitis, who was the honoured guest speaker at our Cepelinai fundraiser held in Vancouver last November.
The program will also include singing, dancing and performing, and a hearty potluck dinner! Performances by dance group Lietutis, choir Vakarai and Linas school kids.
When: February 11th, at 4:30pm
Where: Seattle Latvian Center, 11710 3rd Ave. NE, Seattle, WA 98125
What to Bring: Please bring a generous dish to share.
Admission: $25 for adults 18 and over. Children are free.
More on keynote speaker: On December 29 in Vilnius, Rima was recognized with a Global Lithuanian Award by the Global Lithuanian Leaders organization, a non-profit and non-governmental group dedicated to Lithuanian professional diaspora. Rima is currently the Managing Director of Friends of Blue Yellow for Ukraine USA. Recently returned from Ukraine, she will share her observations with us. She's also past president of the Lithuanian American Youth Association.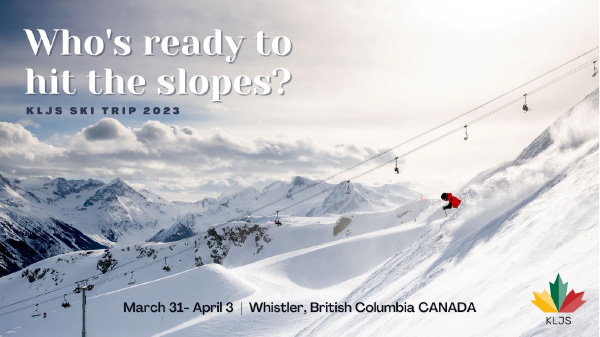 KLJS Slidinėjimo kelionė 2023m
Jau oficialiai patvirtinta! Pasižymėkite datą kalendoriuje!
2023m kovo 31d. – balandžio 3d. Kviečiame lietuvius nuo 19 iki 35 metų amžiaus dalyvauti epiniame slidinėjimo ir snieglenčių sporto savaitgalio renginyje!
Ko galite tikėtis šioje kelionėje? Nuo vinguriuojančios Pony trasos ant Whistler kalno, besimėgaujant Apres slidinėjimu kalno šlaitais su draugais lietuviais, bei sukūrinės vonios malonumų Listel viešbutyje (ten mes savaitgaliui apsistosim) iki zip-line atrakciono, skriejančio virš apsnigtų pušų viršūnių. VISI, pradedant ekspertais baigiant neslidinėjančiais, ras kuo užsiimti šioje kelionėje. Iki susitikimo slaptoje Blackcomb ledo oloje!
https://www.eventcreate.com/e/skitrip2023
Susipakuokite slides ir pasiruoškit džiaugtis geriausiu slidinėjimo kurortu Šiaurės Amerikoje!
KLJS Ski Trip 2023
It's official! Save the date!
March 31- April 3, 2023! Welcoming any and all 19-35 year old Lithuanians for an epic ski/snowboarding weekend!
What can you expect on this trip? From meandering down Pony Trail on Whistler Mountain, enjoying Aprés ski off the slopes with your lifelong Lithuanian friends, soaking in the hot tub at Listel Hotel (our lodging for the weekend), to shooting down the winter zipline over snow-covered pine trees, there is something for EVERYONE to enjoy. (Non-skiers to experts) Meet us at the secret Blackcomb ice cave, anyone?
Follow our Ski Trip Event Page on Facebook to stay easily up to date on reservations, prices, times, and FAQ. (official website & registration:
https://www.eventcreate.com/e/skitrip2023
Pack your ski gear, and get ready to have a blast at the best ski resort in North America!
Artejantys renginiai
Lietuvos valstybės atkūrimo dienos minėjimas Sietle – 2023m vasario 11d.
Vasario 16-osios žygis į Joffre ežerą – 2023m. vasario 18d.
Bendruomenės Užgavėnių šventė – vasario 19d.
Lietuvos nepriklausomybės atkūrimo diena – kovo 11d.
KLJS slidinėjimo/snieglenčių sporto savaitgalis Whistler-yje – 2023m. kovo 31d. – balandžio 3d.
Velykų šventė – datą skelbsime
Skelbsime daugiau informacijos apie šiuos ir kitus renginius.
Upcoming events
Seattle Celebration of Lithuanian State Restoration Day– February 11, 2023
Vasario 16-osios hike to Joffre Lakes – February 18, 2023
Community Užgavėnės – February 19
Day of Restitution of Independence of Lithuania – March 11
KLJS Ski/Snowboard Trip to Whistler – March 31 – April 3, 2023
Easter celebration – Date TBD
More information about these and other events will follow.
Savanoriai laukiami!
Savanoriai visada laukiami ir su jų pagalbą mūsų renginiai ir iniciatyvos bus malonūs ir sėkmingi. Jei jus domina dalyvauti, praneškite mums: info@lithuaniansofbc.com.
Volunteers Welcome!
Volunteers are always welcome and help to make our events and initiatives enjoyable and successful. If you are interested in getting involved, please let us know: info@lithuaniansofbc.com.