Clubs of Lithuanian Professionals Abroad unite professionally and socially active Lithuania – connected people implementing their love for Lithuania in the way they find the most engaging, fulfilling and meaningful.
Take your business to the next level. Explore opportunities to grow your footprint in Lithuania with the help of our Trade Commissioner Service (TCS), and read more about the trade relationship between the two countries, market facts and other insights. Read more…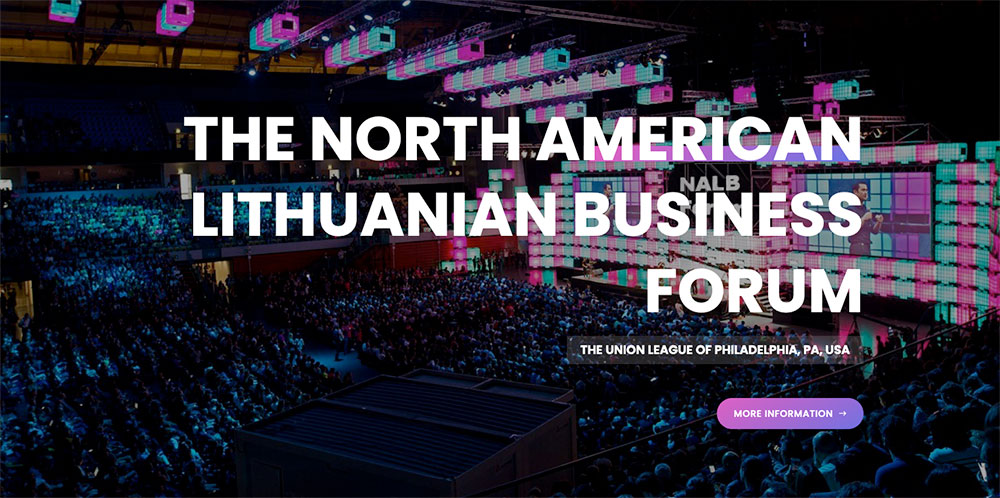 The North American Lithuanian Business Forum will convene policy – makers, and business and society leaders to drive dialogue, collaboration and action. The forum aims to explore how leaders can boost productivity and attract investments to accelerate inclusive growth; and how politicians, business, and civil society leaders can work together for economic and societal benefits.
Objectives of NALB is bring together Lithuanian and North American business and economic development leaders — those who have already established ties as well as those looking to find them.
Facilitate greater cooperation and collaboration between Lithuanians and North Americans in both public and private sectors.
Strengthen resources for information and knowledge exchange.
Offer opportunities for meaningful networking.