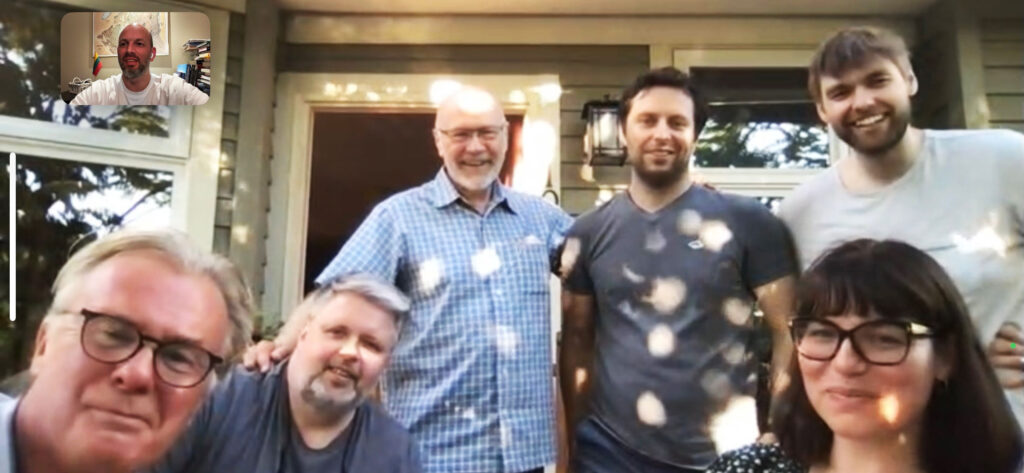 Welcome to LCBC Business Club / BKLB Versolo klubas
On May 19th Lithuanian Community of BC held its first LCBC Business Club meeting. Meeting was held at Honorary Consuls home Christopher Juras.

First members of the club that attended were:
Christopher Juras, Martynas Smitas, Vidas Vitkus, Egle Šilinskaitė Algis Jaugelis, Liudas Sodonis.
We were also joined via FaceTime by Ambassador of Lithuania to Canada Darius Skusevicius who supported and encouraged us to start this club.
Meeting has started with introductions. Each member talked about their business experiences and what they are doing now.
The flowing is clubs Mission and direction.
Club Founder: Martynas Smitas and Vidas Vitkus
Mission: Develop business relations with Lithuanian business in BC, Canada, Lithuania and other Countries.
Help professionals from Lithuania find quality jobs in BC and help them with business opportunities.
Creating events on different business topics, e.g. how to start business in BC, what information you need etc.
In the first year of club's existence we will be focusing on establishing club's member core and connecting with other clubs and like minded people around Canada, USA and Lithuania.
Our meetings will happen every 2 to 3 month, but most likely you will be updated on the monthly bases what's happening in the club and where we are at. Next meeting is planned for September 2023.
Every meeting, club will target different business groups, and topics will include: E.G. Import/export, arts, artisans, small business, movie industry, etc. If we can we will invite guests of the industry to speak from the particular category we will be talking about at the meeting.
We also looking to connect with businesses in Lithuania that might want to join our meetings via zoom.
As club grows we can do fundraising for LCBC or any other cause and attract more members to our club.
Most of our meeting will be in person, would it be a boardroom, bar or someones home like our first meeting. Those who can't join in person will be able to join via zoom.
If you would be interested in joying our club please email to vidas@krivis.ca
Clubs of Lithuanian Professionals Abroad unite professionally and socially active Lithuania – connected people implementing their love for Lithuania in the way they find the most engaging, fulfilling and meaningful.
Take your business to the next level. Explore opportunities to grow your footprint in Lithuania with the help of our Trade Commissioner Service (TCS), and read more about the trade relationship between the two countries, market facts and other insights. Read more…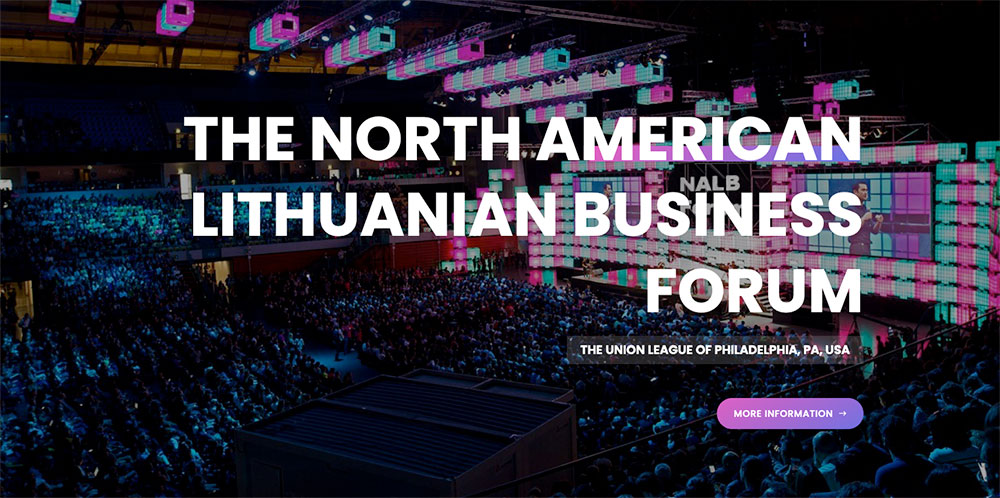 The North American Lithuanian Business Forum will convene policy – makers, and business and society leaders to drive dialogue, collaboration and action. The forum aims to explore how leaders can boost productivity and attract investments to accelerate inclusive growth; and how politicians, business, and civil society leaders can work together for economic and societal benefits.
Objectives of NALB is bring together Lithuanian and North American business and economic development leaders — those who have already established ties as well as those looking to find them.
Facilitate greater cooperation and collaboration between Lithuanians and North Americans in both public and private sectors.
Strengthen resources for information and knowledge exchange.
Offer opportunities for meaningful networking.