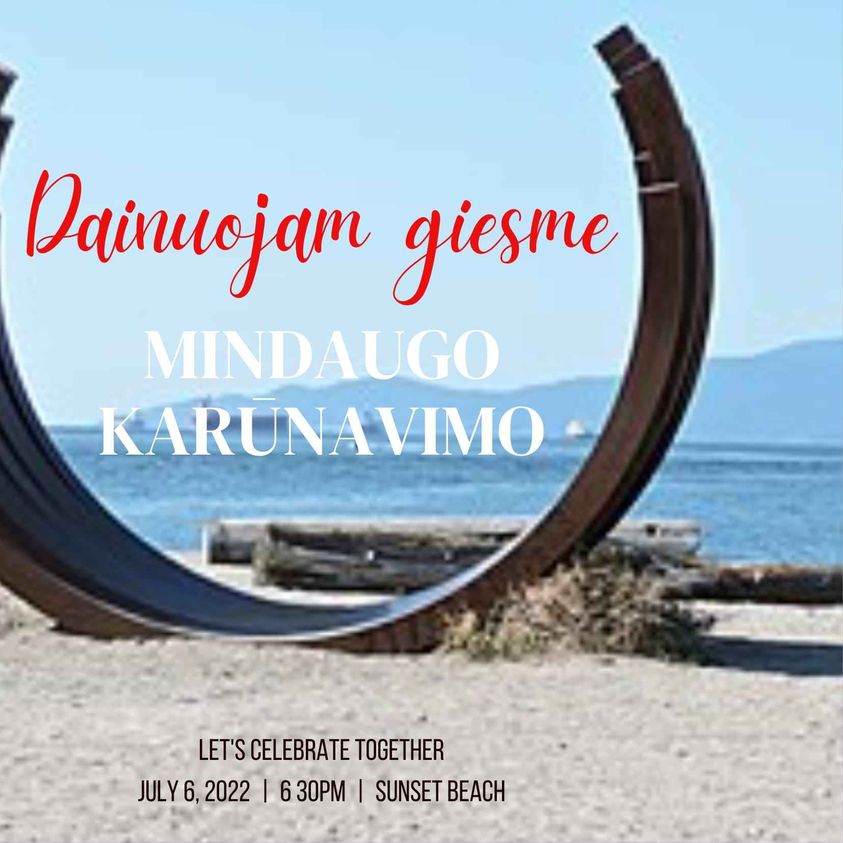 Kviečiam visus Mindaugo karūnavimo dienos proga giedoti tautiška giesmė ir gaminti vakarienę visi kartu.
Vieta: Sunset Beach (prie to rato, matysit mūsų ir Ukrainos vėliavas
).
Vakarienė: Šaltibarščiai.
Atsinešam 2 žmonems: 4 virtus kiaušinius, 1 agurką, butter milk / kefyrą, krapų ir svogūnų, virtų ar konservuotų burokelių). Jei turit didesnį puodą atsineškit, pravers.
Mes išvirsime bulvių didelį maiša.
Atsinešam folding chairs, kas turit.
Vakarienę gaminsime visi kartu!
Na ir nepamirškite atsinešti gerą nuotaiką.
On the occasion of Statehood Day in Lithuania, we warmly invite everyone to gather and sing the Lithuanian anthem together as we do every year.
This year we will create something extra special together: we will make a traditional cold beet soup (šaltibarščiai) right there on the beach!
Place: Sunset Beach (You will see the our and Ukraine flags
beside the large wheel).
Dinner: Šaltibarščiai – delicious cold beet soup.
For two people please bring: 4 boiled eggs, 1 pickle, buttermilk, dill and green onions, some boiled or marinated beets. If you have a larger mixing bowl please bring it, it will be useful!
We will have boiled potatoes for everyone.
If you have folding chairs, please bring them.
Let's get together!
We look forward to seeing you there.